The weather here in Bluff Country has been quite unpredictable for days. With temperatures fluctuating wildly from one day to the next, one day I'm outside and the next in my "winter" mode. What that means is lots of arm chair sitting/snoozing, bird feeder watching, some soup making and reading.
Now to the reading part. Mr McCullough has done it again. Two Pulitzer prizes ( for
John Adams
and
Truman
) along with numerous other award winning best sellers and a Presidential Medal of Freedom apparently weren't enough. Recently, I ran across a recycle at the Goodwill store where my spouse hangs out occasionally. It was
The Greater Journey: Americans In Paris
. The theme of this book might be summed up by the authors statement that "not all pioneers went West." These were the adventurous American artists, writers, doctors, politicians architects and others who set off for Paris in the years between 1830 and 1900, ambitious to excel in their work. Most had never left home, never experienced a different culture. They achieved so much for themselves and their country, profoundly altering American history and culture
These "pioneers" included (just to name drop a little) :
Oliver Wendel Holmes - Doctor, Poet.
Charles Sumner - Abolitionist, Senator
James Fenimore Cooper - Author
Samuel F.B. Morse - Painter, Inventor
Emma Willard - Educator, Author
Nathaniel Hawthorne - Author
Elizabeth Blackwell - 1st female Doctor
Ralph Waldo Emerson - Author
Louis Gottschalt - Pianist
George Healy - Portraitist
Mark Twain - Author
Henry James - Author
Harriet Beecher Stowe - Author
Elihu Washburne - Ambassador
August Saint Gaudens - Sculptor
Mary Cassel - Painter
John Singer Sarget - Painter
American no longer needed to only look to Europe for guidance in all things....
Over one hundred years later America has another gifted artist. Historian/biographer David McCullough. He knows how to tell a really good story.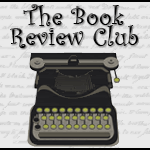 Click icon for more
book review blogs
@Barrie Summy