Full disclosure requires that while I never met America's premier memoirist Patricia Hampl

personally , my reading of her books tells me we grew up on the East Side in St. Paul about the same time, my parents knew and patronized her parents florist shop, we both attended the University of Minnesota (where she later taught) and we're familiar with the hospital where I was born and she cared for her mother. For more background and a previous review of her book The Florists Daughter click on http://troutbirder.blogspot.com/search?q=Patricia+Hampl
In I Could Tell You Stories – Sojourns in the Land of Memory Patricia Hampl has written a thoughtful, original study of memoir, both in reflections on her own life and on the works of other notable memoirists over almost two thousand years—including

Saint Augustine, Anne Frank, Edith Stein (a convert from Judaism to Catholicism, who became a martyr under the Nazis), Sylvia Plath, and Walt Whitman. In this era of titillating

memoir as melodrama, Hampl has restored the form to something provocative and serious, at the same time writing a highly readable series of linked essays in which she probes issues of morality and truth and the historical importance of the recorded life. The prose, reflecting Hampl the poet, sings as she meditates.
This book is for writers and thinkers of any genre.

She provides us with a collection of essays which reveal how the even most mundane aspects of life's experiences can allow us to write thoughtfully and well. This is a profound book as the author shares insights into the views of writers she admires.

She reaches across history, philosophy, poetry, and religion to connect with memory.

For anyone aspiring to the writer's calling…. This book is a good place to start.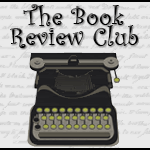 Click icon for more
book review blogs
@Barrie Summy