The man who did everything but stand on his head (Newt Gingrich) to get Bill Clinton impeached for messing around with a "aide" is now a semi-successful writer of historical fiction. Of course, Newt, the disgraced former Speaker of the House of Representatives, was busy playing the same game as Bubba about the same time. Along with his co- partner William R Forstchen, a college Professor of History, he has written a series of American historical fiction novels. Several years ago I borrowed To Try Men's Souls and gave it a C+ review. More recently, having read about his "endorsement" of Donald Trump, I decided to check out one of his more recent literary efforts. This on the theory that his literary talent couldn't possibly have sunk lower than his already rock bottom political judgments as evidenced

by endorsing Donald Trump, the most unqualified Presidential candidate, ever….

The book was Victory at Yorktown. Being careful that any money exchange would not go from the author to The Man Who Would Be King, I purchased the book for $1 at Goodwill in the cause of teaching employment skills.
Although Victory at Yorktown

is a historical fiction book it is obvious that it mirrors realistic events and characters of the Revolutionary War.

George Washington and his British counterparts are central to the story. It intertwines war, friendship, and heroism to make a very powerful and compelling story.

The authors explain in the prologue why they chose to tell this event as a fictional story instead of nonfiction: "We are historians, but we also love a good story and believe that neglect of good stories has always been the failure of most traditional histories, which turn such exciting adventures and personas into dull and lifeless facts."

As a retired history teacher, I couldn't agree more with that premise.
Actually, if you're looking for a readable primer on the conclusion of the Revolutionary Was it's rather good. The book seems basically accurate in its depiction of the characters, real and imagined. The authors have obviously made a special effort to humanize the stiff and faultless figure of

Washington.

The desperation of a last throw of the dice chance for victory over British colonialism clearly comes through. Some of the scenes wander off into other venues but don't seriously hamper the story. All in all,I'd rate Victory at Yorktown a B+.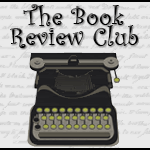 Click icon for more
book review blogs
@Barrie Summy