I'd been reading for some time now about the huge Broadway musical hit…. Hamilton. "Huh?", I thought. Not one of the most well-known nor beloved of the Founding Fathers. Hoping to learn more, I'd realized my chances of seeing the play on Broadway were slim and none…..

I also knew that most of the high school texts had written him off as a wannabe monarchist and conniver at best.. It was time to get Ron Chernow's Alexander Hamilton to read. Maybe it was also time to broaden my view of the man.
Put quite simply, Ron Chernow argues that Hamilton's early death at age 49 left his record to be reinterpreted and even re-written by his more long-lived enemies, among them: Thomas Jefferson, John Adams, and James Monroe.

Hamilton's achievements starting with his role as Washington's aide during the Revolution, soldier, and later member of the Constitutional Convention, co-author of The Federalist Papers and

first Secretary of the Treasury, were clouded after his death by strident claims that he was an arrogant, self-serving monarchist..
To

Hamilton's credit he had a very modern view of the future of the fledgling nation. Hamilton was "the prophet of the capitalist revolution" in which American would become an industrial giant of cities and modernization. As Treasury secretary he created the modern financial and economic systems that are the basis for American might today.
The writing of American history and biography has reached a very high

peak in recent decades in both research, brilliance and accessibility. Ron Chernow's masterly Alexander Hamilton clearly reaches that high level.
br />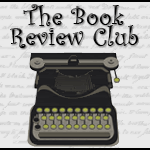 Click icon for more
book review blogs
@Barrie Summy