Howard Bryant's "The Last Hero" is the fascinating

story of baseball great Henry Aaron and his journey. It is more than a baseball story though because in this clearly written and culturally important biography, we learn of a shy man who struggled to break out of the stifling cocoon of southern racism in which he grew up.

Then there

also was his introverted personality which left him vulnerable to unfair stereotyping as well.

There is plenty of baseball here, but just as important the book includes front-office politics and the struggles of those who, like Aaron, came up right behind Jackie Robinson. It is also a deft examination of how white writers and black writers wrote about Aaron.
Hank Aaron has a rightful place in sports history. His accomplishments are seemingly never given the full credit they deserved.

He was the black baseball player chasing Babe Ruth's great home run record. It was in 1973 and '74 that Hank Aaron's pursuit of Ruth took on its dramatic and spellbinding arc. He'd break the record -- if he wasn't shot or maimed first. He had well-wishers, to be sure, but the death threats were relentless and kept the FBI busy. A black player had toppled the supreme number in baseball, the very game that had once been off-limits to his people.
More than another "sports idol" book The Last Hero tells the story

of an important time and place in American history. How this country began to change in the fifties thru the seventies on its baseball diamonds, through the Civil Rights movement and beyond…..
Aaron breaks Babe Ruth's home run record...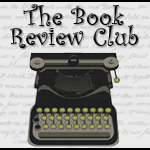 Click icon for more
book review blogs
@Barrie Summy