There is a genre of animal stories out there. Dogs, cats, horses, you know the routine. For my spouse it's often cats like "Sneaky Pie Brown" from Rita Mae Browns, mystery series.

I was grew up loving Rin Tin Tin, Lassie and later Marley from Marley and Me. More recently, knowing nothing about horses, I was enthralled by Laura Hillenbrand's Seabiscuit.

You know where I'm coming from then.

Hurt, lonely, lost, and afraid. human and animal build trust, love and companionship and help each other survive and prosper. I don't look for these stories. They just seem to find me like our rescue dog Lily did. She showed up hungry and abandoned at our friend's dairy farm on Easter Sunday a year ago. When our friend passed on we took Lily the GSD into our home.
Ray (Troutbirder) & Lily
Or Chance, another dog in big trouble, who I found in One Good Dog by Susan Wilson, on the shelf of our local library.

Chance is a

mixed-breed pit bull who was trained to fight for the entertainment of cruel people.

When Chance escapes this miserable life and meets up with Adam a fascinating tale of struggle and redemption follows. Adam is an arrogant "high roller" living the good life until he snaps, hits his secretary and loses it all.

Adams job, wife, house are all gone in a flash. Adam is assigned "volunteer" work at a shelter for the indigent by a judge who is bent on teaching him to become "a better person." Adam meets Chance and a homeless man with dementia at the shelter. The somewhat predictable plot follows.

Still you gotta cheer for the flawed man and feisty dog.
I was put off briefly by the dog narrating part of the story.

Mr. Ed, the talking horse of sixties TV, never appealed to me. But then this book began to work as I and Chance became better acquainted. Rescued animals, and rescued people can make for a very compelling story of second chances and unqualified loyalty and love.

I liked the book a lot...
And as a side note I've been invited to join "The Book Review Club." Sponsored by children's book author Barrie Summy the first Wednesday of each month sees book reviews in both young adult and adult fiction and non- fiction genre. Take a look......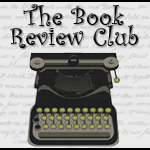 Click icon for more
book review blogs
@Barrie Summy